Diversity Statement
In the Department of Dermatology, we value and honor diversity and believe it is integral to providing excellent patient care and an optimal environment to work and learn. We are committed to increasing opportunity and promoting diversity through recruitment and advancement of diverse faculty, trainees, and staff. We strive to cultivate a respectful, safe, and inclusive environment for all.
Culture of Inclusion Agreement
We wish to see every individual as their true and whole selves.
The vast majority of people in our organization are working hard to achieve an open, diverse, and inclusive environment. We strive to welcome and honor every person's identity, culture, background, experience, status, abilities, and opinions.
To show our commitment in cultivating a culture of inclusion, we will:
Foster RESPECT and TRUST by:
Seeking to understand the perspectives of others by listening with humility
Acknowledging power differentials and working to mitigate the negative impacts of these hierarchies on communication
Be AWARE of explicit and implicit biases by:
Welcoming diverse points of view
Recognizing and educating ourselves on systems of oppression
Reflecting on our own privileges and their impact on opportunities available to us that may not be available to others
Act with HUMILITY and be ACCOUNTABLE for the impacts of our actions, regardless of our intent by:
Actively interrupting discrimination rather than condoning or perpetuating discrimination through inaction
Acknowledging institutional racism, oppression, and other forms of systemic bias
Recognizing and correcting our behavior if we commit microaggressions or other acts of bias
Being willing to ask for help and learn from others when we fail to achieve these ideals
Not engaging in disrespectful or retaliatory behavior that has a negative impact on the integrity of the Department, the patients we care for, the students or trainees we educate, or the research we conduct
Health Equity Research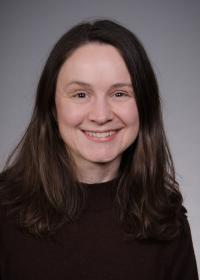 Improving Skin Health for Vulnerable Populations
Dr. Sigrid Collier's research focuses on improving access and quality of care for skin disease in underserved and vulnerable populations around the world and characterizing the burden and epidemiology of skin disease among the refugee population in the United States.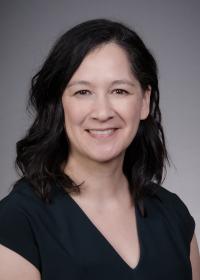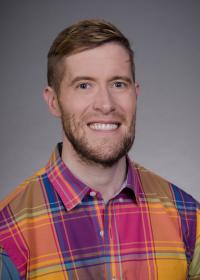 JUSTICE, EQUITY, DIVERSITY & INCLUSION (JEDI) COMMITTEE
Generates policies related to justice, equity, diversity and inclusion for the at the Department and Residency Program levels.   
Committee Chair
Faculty
Markus Boos, MD, PhD
Lisa Maier, MD
Michi Shinohara, MD
Jay Vary, MD
Stephanie Binick, DNP-FNP, ARNP, DNC
Trainees
Mariam Alam, MD
Brian Connor, MD
Amoreth Gozo, MD
Staff
Stephanie Timm 
Mac Writt
Emily Gong
LAND USE ACKNOWLEDGEMENT
UW Dermatology acknowledges the land UW occupies today is the traditional home of the Duwamish, Tulalip, Muckleshoot, and Suquamish tribal nations.  We take the opportunity to thank the original caretakers of this land whose descendants are still here among us. 
While we cannot at this precise moment undo historical events and injustices, this land acknowledgement serves as one small act in the ongoing process of striving to be in good relationship with the land and the people of the land. We invite us all to bring our best selves to our work, to serve our communities fully, intentionally and mindfully, perhaps as a contribution to redressing historical injustice.
university of washington RESOURCES