Faculty Positions
Open Rank Clinical Faculty Medical Dermatology Position
Currently recruiting 5 part-time or full-time clinical faculty 
Estimated start date: Dec. 2023
Admin & Research Staff Positions
Director of Clinical Trials Unit
Full-time, In-person position 
Start Date: July 1, 2024
Minimum Requirements: MD (or foreign equivalent) and Board Eligibility or Certification in Dermatology (or foreign equivalent). A competitive applicant will have a clinical, teaching and academic interest in dermatology. 
Postdoctoral Fellow (Simpson Lab)
Fulltime, in-person position
Anticipated start date: Spring, Summer, or Fall 2023 with a renewable 12-month appointment 
Location: Simpson Lab, located on the UW Medicine research campus in Seattle's South Lake Union neighborhood
UW Dermatology has an outstanding opportunity for a Postdoctoral Fellow in the laboratory of Cory Simpson, MD, PhD, FAAD. The Simpson Lab is a wet lab at the University of Washington specializing in skin regeneration, repair and imaging. The Simpson Lab is located at the UW Medicine South Lake Union (SLU) campus.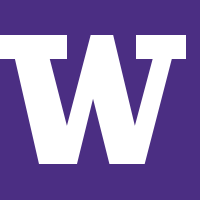 Explore All Career Opportunities
To view all open staff and faculty positions at the University of Washington, please visit UW Human Resources.
---
AFFIRMATIVE ACTION & EQUAL OPPORTUNITY EMPLOYER
All qualified applicants will receive consideration for employment without regard to race, color, creed, religion, national origin, sex, sexual orientation, marital status, pregnancy, genetic information, gender identity or expression, age, disability, or protected veteran status.
UW COMMITMENT TO DIVERSITY
The University of Washington is committed to building diversity among its faculty, librarian, staff, and student communities, and articulates that commitment in the UW Diversity Blueprint. Additionally, the University's Faculty Code recognizes faculty efforts in research, teaching and/or service that address diversity and equal opportunity as important contributions to a faculty member's academic profile and responsibilities.
Department COMMITMENT TO DIVERSITY
In the Department of Dermatology, we value and honor diversity and believe it is integral to providing excellent patient care and an optimal environment to work and learn. We are committed to increasing opportunity and promoting diversity through recruitment and advancement of diverse faculty, trainees, and staff. We strive to cultivate a respectful, safe, and inclusive environment for all. 
MOVING TO THE NORTHWEST?
US News & World Report ranks Washington as the best state in the U.S. based on several factors including health care, education and the economy. Washington has held the top spot since 2019, partly due to high rankings in several categories including health care, education, broadband access, GDP growth, economy, infrastructure, and fiscal stability.