1960-1989
1961
The Division of Dermatology was established. The first Dermatology Division Head was Dr. James Case. He was recruited from Yale where he helped define the structure of melatonin with Aaron Lerner.
1962

George Odland, MD
Division Head (1962-1988)
After the untimely death of Dr. Case in 1961, Dr. George Odland was recruited to be Division Head, where he developed a Division of Dermatology known nationally for research contributions to skin biology.
Both the lamellar granule of the epidermis (Odland body) and filaggrin, the filament aggregating protein of the epidermis (initially known as the Dale protein) were first described by investigators from the Division (George Odland and Beverly Dale-Crunk, respectively).
Karen Holbrook and colleagues defined the morphology for fetal development of skin during those years. Dr. Odland served as Division head for 26 years.
Both a Dermatology Training Grant (Institutional NRSA) and an NIH Program Project Grant were funded during Dr. Odland's years of service.
The Division has received NRSA funds to train academic dermatologists and skin biologists for a total of 32 years.
1966
John Milner was the first graduate of the Dermatology residency training program.
89 residents have subsequently graduated:
48 in clinical practice in the WWAMI region
20 in other USA locations
19 in full time academic practice
2 have focused on work in industry R&D
34 are members of the Division of Dermatology Clinical Faculty
Residency Program Directors have been George Odland, John Olerud, Greg Raugi and Roy Colven (2006 to present).
1988
In the year following his retirement as Division Head in 1988, the George F. Odland Lectureship was established in his name. The first Odland Lecturer was Dr. Steven Katz, who served for many years as the Director of NIAMS. Twenty two other illustrious skin biologists have followed as Odland Lecturers including Paul Bergstresser, the 2011 Odland lecturer.
1989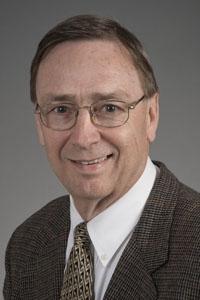 John Olerud, MD
Division Head (1988-2014) 
The Herzog Foundation and the University of Washington School of Medicine established the George F. Odland Chair in Dermatology on March 1, 1989. The first holder of the Odland Chair was Dr. John Olerud, who assumed responsibility as acting Division Head in 1988.
An Endowed Research Fund also was established on March 1, 1989, to support the careers of young skin biology investigators.
1990-2004
1990
A Dermatologic Surgery Program was established in 1990, which now serves as a resource for the treatment of skin cancer for the entire WWAMI region. Peter Odland was the first UW dermatological surgeon. He was succeeded by  Dan Berg in 1997 and by Jeremy Kampp in 2014.
1994  
In 1994, members of the division began testing the use of telemedicine for dermatology consultations and teaching in the WWAMI region.
1995
In 1995, Dermatology electronic teaching modules were first used by second-year medical students on the internet. These modules now are accessible from anywhere in the world. Greg Raugi was the first to develop these teaching modules.
1998
In 1998 the Herzog Foundation and the University of Washington School of Medicine established an Endowed Medical Student Scholarship fund to increase excellence and diversity in the pool of candidates for careers in academic dermatology and skin biology.
To date these "George Odland Scholarships" have been awarded to 66 medical students. 49 students received scholarships for 2 years. These are intended to reduce medical school debt and allow students to pursue academic careers if they choose to do so.
2003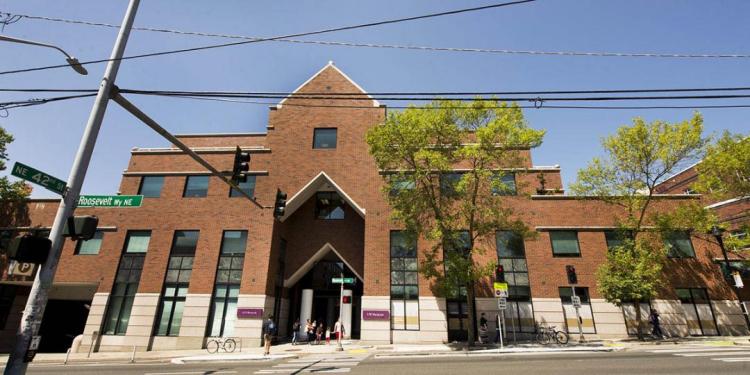 The UW Medical Center–Roosevelt Dermatology Center opened its doors and provided dedicated space and staff for the Dermatology and Dermatologic Surgery Clinics.
A Dermatopathology Fellowship was established. One fellow trains each year in this program.
2004 
A Procedural Dermatology Fellowship was established with Dan Berg as Director. In 2015, Jeremy Kampp began leading this program that trains one fellow per year.
2008-present
2008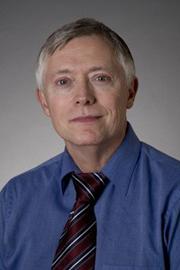 Michael Piepkorn, MD, PhD
Founder, Michael Piepkorn Endowed Chair in Dermatology Research
The Michael Piepkorn Endowed Chair for Dermatology Research was established by Mike Piepkorn and the UW Medicine Matching Funds Initiative. The purpose of the endowment is to support a mid-career researcher who will make significant contributions to dermatology discovery. The Chair was fully funded in 2010. Paul Nghiem, MD, PhD was named as the first holder of the Michael Piepkorn Endowed Chair.
The John E. Olerud Professorship for Dermatology Training was established by John and Lynda Olerud. Numerous past trainees, staff and other individuals have also made significant contributions to this fund. The purpose of this endowment is to support the Division's teaching efforts.  It will be used to enhance the Dermatology Division's ability to recruit and retain distinguished faculty in dermatology and to strengthen dermatology training. The hope is that the professorship will continue to receive donations to eventually meet the criteria for an endowed chair (current minimum for an endowed chair is $1,500,000).  Dr. Roy Colven was named in 2008 as the first holder of the Professorship.
2014
John E. Olerud stepped down as Division Head, and continued his acclaimed teaching and patient care as an Emeritus Professor.  Philip Fleckman took over as acting division head.
New Derm Surgeon, Dr. Jeremy Kampp, began on March 1, 2014.  HuBio course modified with "flipped class room" approach (Dr. Jay Vary, is heading the effort). Development of resident milestones for evaluation (Dr. Roy Colven is involved both locally and nationally).
Paul Nghiem continues to successfully compete for grants.  He has 3 NIH R01 grants, a K24 Midcareer Investigator Award in Patient-Oriented Research and is co-investigator on a Life Sciences Discovery Fund clinical trial with Dr. Shailender Bhatia. His main research focus is Merkel Cell Carcinoma.
2015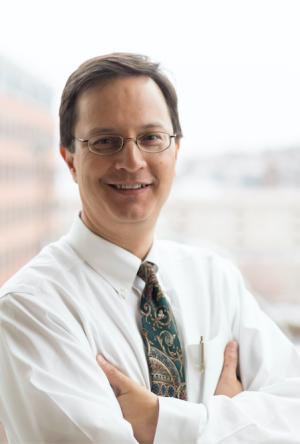 Paul Nghiem, MD, PhD
Division Head (2015-Present)
Paul Nghiem, MD, PhD, is named Division Head.
2019
Research on Immunotherapy for Merkel Cell Carcinoma received support from a National Cancer Institute - funded Program Project Grant (P01) that began in April 2019. 
2021 

The Division of Dermatology celebrated its 60th Anniversary (1961–2021). Learn more about the division's 60 year history, our hopes for the future and the impact our division has made on the University of Washington, our local community and the world.
2023
After years of preparation and planning, the Division of Dermatology announced it will formally transition to the Department of Dermatology on October 1, 2023! Following this date, UW Dermatology will officially become an academic department under the UW School of Medicine. 
"To become recognized as a full department in the School of Medicine is an incredibly meaningful milestone for us and reflects support and assistance from many people across UW Medicine. This will build on the high-quality clinical care and teaching already provided by our outstanding faculty and staff, and our strengths in research." — Paul Nghiem, MD, PhD, Head of UW Dermatology