News
Meet one of our MCC donors: Peter Stults
June 23, 2021
Pinned
Back to top
What makes life-saving discoveries possible? For patients like Peter Stults, they might say researchers and physicians such as those at UW Medicine. For researchers and physicians, they would say the generosity of spirit of people like Peter.
Peter's estate gift to the Seattle Merkel cell carcinoma (MCC) Program is exemplary of the many patients and donors who go above and beyond to support the clinical, research and educational missions of UW Medicine.
A journey through cancer
Peter is a patient of Drs. Paul Nghiem and Shailender Bhatia, physicians at the Seattle Cancer Care Alliance who specialize in skin cancer, particularly MCC.
Peter's first experience with cancer was in the 1980's. He had been diagnosed with basal and squamous cell carcinomas – two very common and very treatable types of skin cancer. He was soon after treated and went on to a full recovery. About 10 years later, he received another diagnosis: prostate cancer. Prostate cancer can be life-threatening and Peter was faced with a very serious prognosis. However, he again was treated and his urologist now calls him "a miracle patient", surviving 30 years past his initial diagnosis.
One day in 2011, Peter noticed an unusual lump in his upper right arm. Being already familiar and cautious about cancer, Peter had it examined. Peter's usual doctors told him it was nothing to worry about. Over the subsequent months, Peter struggled to find someone who could tell him what it was, until he was finally biopsied and diagnosed with MCC.
Understanding Merkel cell carcinoma
Merkel cell carcinoma (MCC) is a relatively rare form of skin cancer. With approx. 3,000 new cases diagnosed annually in the U.S., MCC is 40 times rarer than melanoma.  MCC is highly aggressive and is three times more likely than melanoma to have metastasized by the time it is diagnosed and is three to five times more likely to be deadly.
Because it is so rare, relatively few physicians have experience treating MCC and even fewer are MCC specialists. Its rarity combined with its severity means that timely, appropriate care for MCC is essential but can be difficult to find.
Upon Peter's diagnosis with MCC, his physician told him that the cancer had already spread from the lump in his arm and that he had about a year and a half to live. He had surgery to remove the primary tumor in his arm and 13 other lymph nodes in the area, but two more tumors had already spread to his abdomen rendering it stage 4 cancer.
Finding a specialist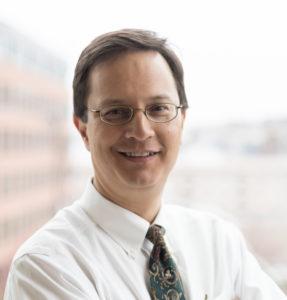 Faced with the rapid evolution of his father's cancer, Peter's son, who had been working in the pharmaceutical industry, sought out MCC experts. He found and contacted MCC specialists Dr. Paul Nghiem and Dr. Shailender Bhatia, and flights were booked to come visit them in Seattle.
Realizing the limitations of the standard treatment that Peter had been receiving, Nghiem and Bhatia enrolled Peter in clinical trials to try to control his cancer. While the first trial was not beneficial for him, the second trial has been incredibly therapeutic for Peter putting him in complete remission.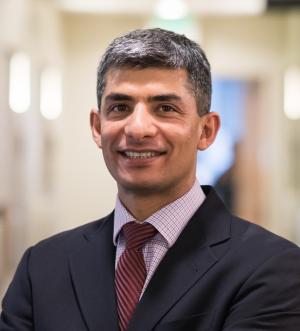 About ten years have now gone by and Peter's MCC has not returned. Peter's "exceptional" experience with Nghiem, Bhatia and the rest of his care team inspired him to make a bequest to support the Seattle MCC Program.
Making breakthrough discovery possible
Philanthropy from donors along with grants from foundations give the team resources, above and beyond their normal scope, to make breakthrough discovery possible, such as:
Funding to support first-rate scientists, research staff, and next generation of clinicians
Patient outreach and clinical trial support
Website (https://merkelcell.org) that provides patient-friendly, accurate information on MCC research, clinical trials, treatments & specialists
Educational resources for MCC clinicians & researchers
Annual MCC educational event ('Merkel Dinner' / 'Merkel CELLebration') for patients, research collaborators and the greater MCC community
Top-of-the-line equipment and technology
Due to the generosity of individuals like Peter as well as other patients, family, community members and philanthropic foundations, the Seattle MCC Program has had its strongest fundraising year ever.
"The generosity and vision of patient-advocates like Peter have enormously accelerated our capacity to understand and better treat MCC," says Dr. Nghiem. "The support that patients provide—by participating in trials, donating blood, and directly assisting our ability to carry out our studies—has been transformational for this field over the past decade, and we are confident the progress will continue thanks to our devoted patient-partners."
"Our clinical trials unit has committed itself to bringing innovative treatment approaches to our MCC patients for whom standard therapies may not be effective," says Dr. Bhatia. "Clinical trials not only try to improve outcomes in participating patients, but also help advance our understanding of the biology of MCC and its treatments. Successful outcomes like Peter's truly energize our team and we are grateful for the trust that our patients and their families put in our team."