Overview
The mission of the University of Washington, Department of Dermatology, is to advance dermatology with integrity, compassion & innovation. There is a long legacy of dermatologic research in the Department, and this tradition continues with many active lines of inquiry now. 
The UW Department of Dermatology encourages research involvement from trainees who are interested in contributing to dermatologic research and careers in academic dermatology. Trainees participating in UW Dermatology research will regularly interact with faculty researchers and dermatologists, and receive mentorship focused on the development of research skills and career development.
Collaborate with Us
We are delighted you are interested in participating in research with UW Dermatology faculty. At the University of Washington, diversity is integral to excellence. We value and honor diverse experiences and perspectives, strive to create welcoming and respectful learning environments, and promote access, opportunity and justice for all. Learn more about the UW Department of Dermatology's Culture of Inclusion Agreement.
current Opportunities 
Candidates interested in applying for a research position are encouraged to review the open opportunities below. Candidates should also review the faculty interests page and faculty bio pages which indicate areas of clinical and research interest for our faculty. Many of our faculty also participate in the UW School of Medicine Independent Investigative Inquiry (III) program, and we especially encourage inquiries from students seeking mentors for their III projects.  
Please do not inquire about observerships, shadowing opportunities or volunteer positions. We do not have the capacity to offer these experiences at this time. 
Please Note: UW Dermatology is unable to sponsor international students (F1/J1 visas) for research positions at this time. This includes medical students, residents and postgraduate fellows. 
Current Opportunities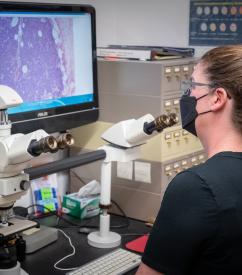 Director of Clinical Trials Unit
Full-time, In-person position 
Start Date: July 1, 2024
Minimum Requirements: MD (or foreign equivalent) and Board Eligibility or Certification in Dermatology (or foreign equivalent). A competitive applicant will have a clinical, teaching and academic interest in dermatology.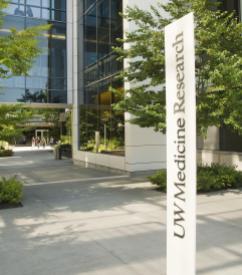 Postdoctoral Fellow (Simpson Lab)
UW Dermatology has an outstanding opportunity for a Postdoctoral Fellow in the laboratory of Cory Simpson, MD, PhD. The Simpson Lab is a wet lab at the University of Washington specializing in skin regeneration, repair and imaging. The Simpson Lab is located at the UW Medicine South Lake Union (SLU) campus.
Fulltime, in-person position
Anticipated start date: Spring, Summer, or Fall 2023 with a renewable 12-month appointment 
Location: Simpson Lab, located on the UW Medicine research campus in Seattle's South Lake Union neighborhood.
explore Research Opportunities 
The University of Washington ranks among the top academic research institutions to receive National Institutes of Health (NIH) funding. There is a wealth of opportunities throughout the WWAMI region in basic science, clinical studies, translational research, and everything in between. The following resources are available to help you find a scholarly project: