Overview
We are proud to offer high-quality training experiences for medical students. In addition to coursework and clerkships, we offer limited preceptorships with faculty and clinical faculty around the Seattle area for first and second year Medical Students. Our Medical Students have the opportunity to experience "real world" patient encounters at one of our clinic locations.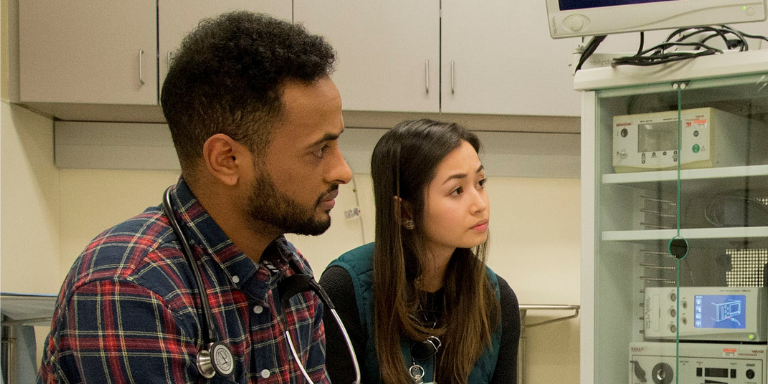 UW Student Clerkships
Dermatology clerkship immerses students in the practice environment of clinical dermatology and provides in-depth exposure and training in basic and complex medical dermatology for our patients.
learn more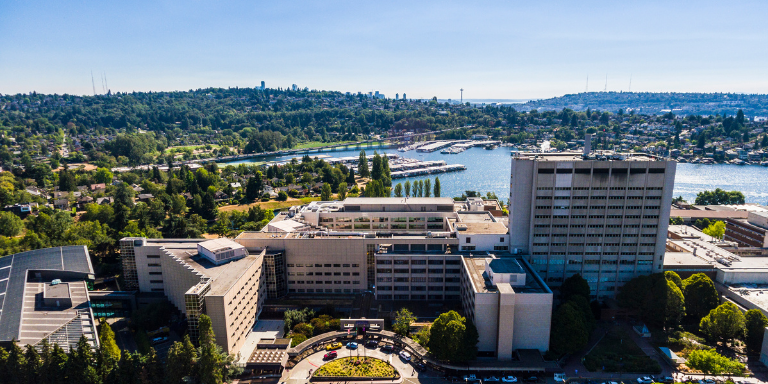 Visiting Students
Visiting student rotations at UW Dermatology will provide a well-rounded exposure to a number of clinical and research resources at UW Medicine and personal training from our Dermatology faculty.
learn more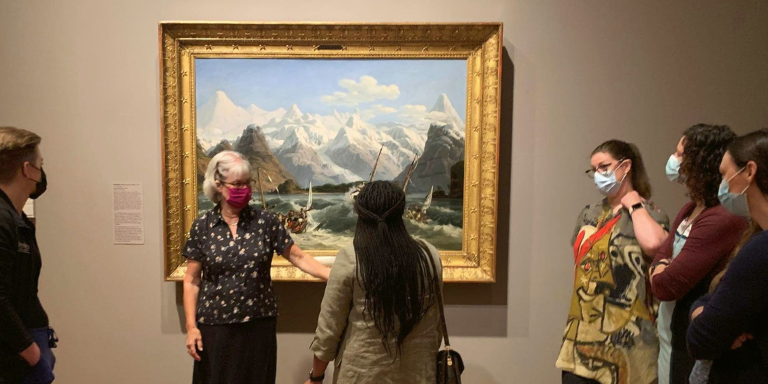 Humanities and the Arts Pathway
The Humanities and the Arts Pathway (HAP) provides a unique educational experience for medical students to thoughtfully and creatively engage with patient stories and the experience of becoming a physician using specialized modules, clinical experiences, reflection, and creative expression.
learn mor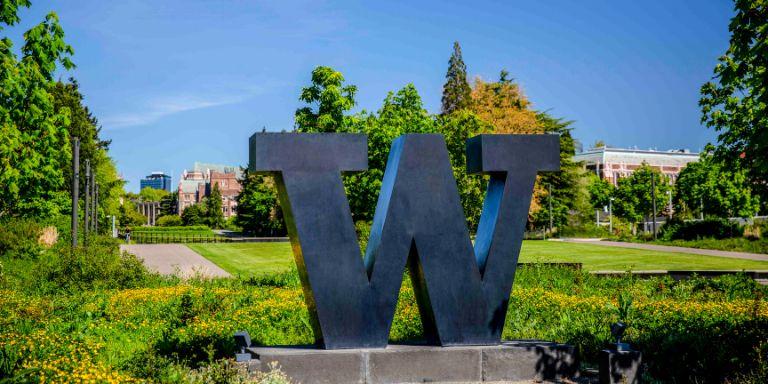 Odland Scholarship
The Odland Scholars program was created to support the careers of talented young physicians with a record of academic excellence and intellectual curiosity as well as supporting the goal of diversity within the Medical School student body and faculty.
learn more
diversity 
In the Department of Dermatology Medical Student Programs, we value and honor diversity and believe it is integral to providing excellent patient care and an optimal environment to learn. We are committed to increasing opportunity and promoting diversity through recruitment and advancement of diverse trainees. We strive to cultivate a respectful, safe, and inclusive environment for all. For more information, please see the Department of Dermatology Culture of Inclusion Agreement.
DERMatology ADVISING
UW medical students of all years interested in pursuing Dermatology as a specialty are highly encouraged to reach out Dr. Jay Vary as soon as possible for derm-specific advising. Early interaction with a derm advisor helps students become familiar with the expectations for residency applications and enables faculty to get to know student's interests and personality which inform potential collaborations and eventual recommendations.